10 Things to Do this December in New Orleans
New Orleans in December is one for traditions, both old and new. This year, you can enjoy old traditions reimagined, like Celebration in the Oaks, and partake in old favorites, like the Réveillon dining tradition. Whether you'd like to book a room at a hotel or simply stop in to see the lights, there's something for everyone this holiday season in New Orleans. Here's our top 10 things to do this December.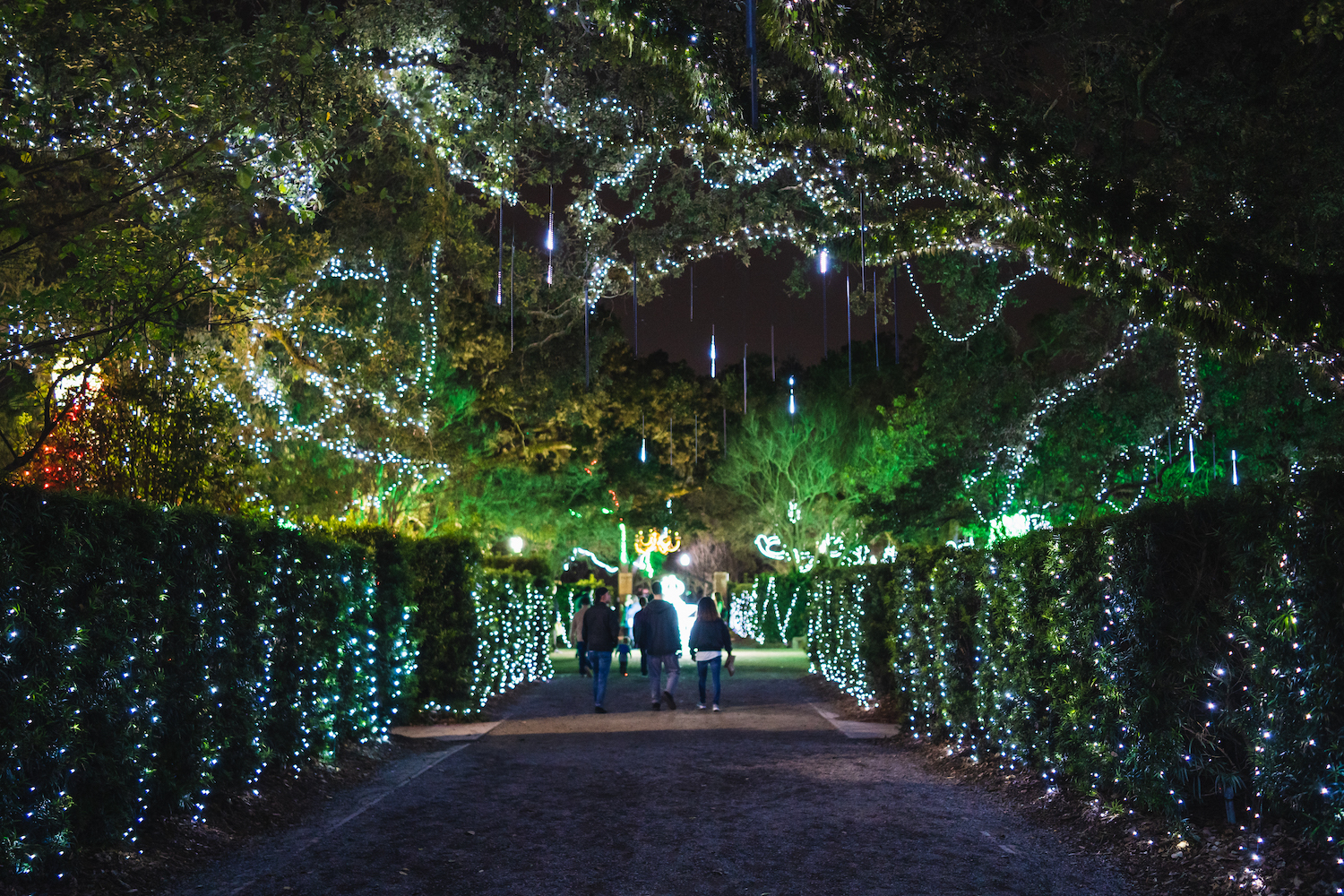 Drive Through Celebration in the Oaks
A beloved New Orleans tradition, Celebration in the Oaks lights up City Park every holiday season, and this year is no different. Typically a walking tour, this year, Celebration in the Oaks will return to its roots as a driving tour. Wind your way through two and a half miles of the park illuminated with both new and returning lights displays. Pack your hot cocoa and your holiday tunes–and don't forget to book your tickets online in advance. Celebration in the Oaks returns November 26-January 3.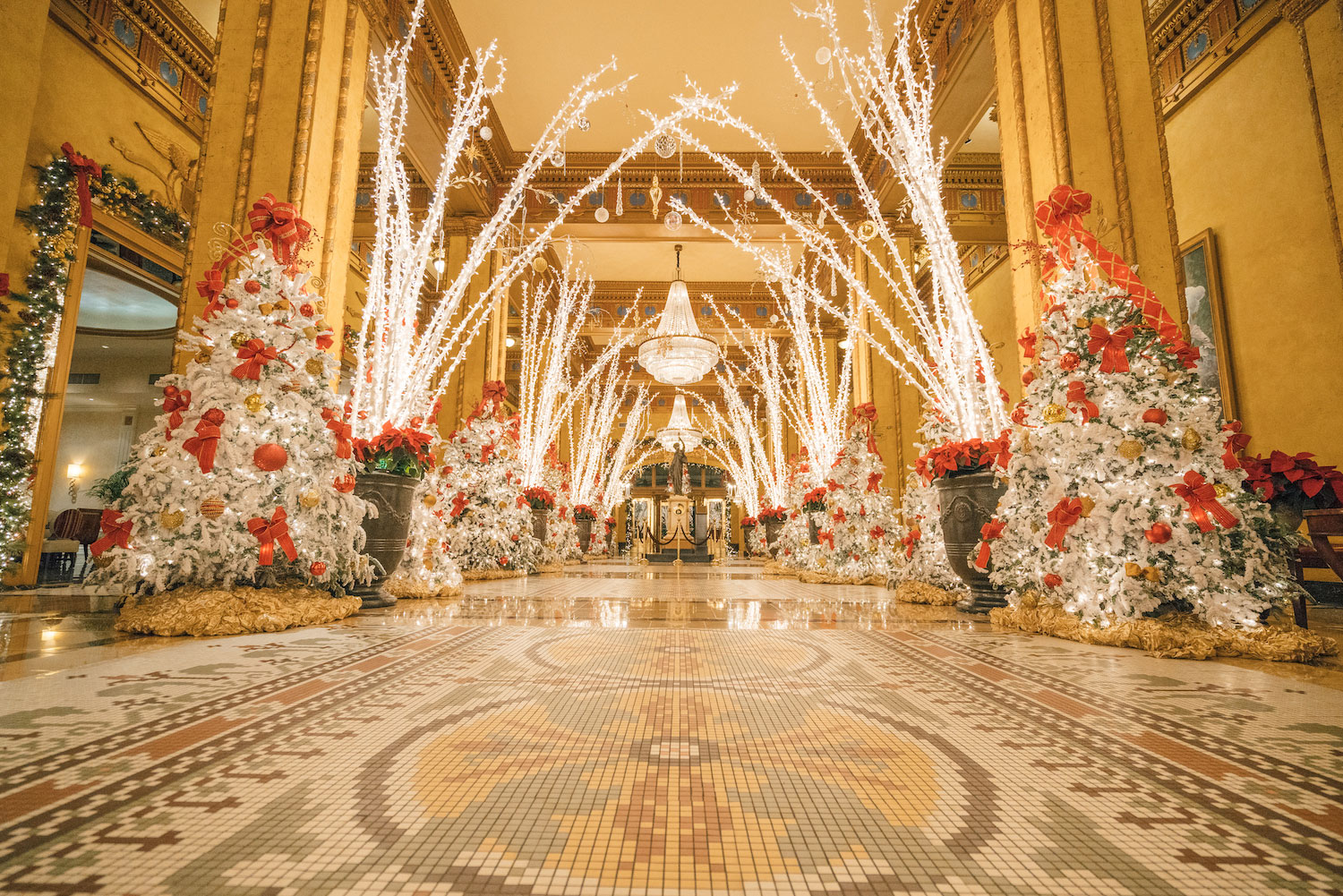 Stay at a Hotel with Papa Noel Rates
Treat yourself this holiday season with a stay at a New Orleans hotel. Every December, hotels here roll out Papa Noel Rates, which often include perks such as discounted room rates and free parking. Many will be decked out for the season with lights, perfect for getting into the festive mood with New Orleans at your fingertips.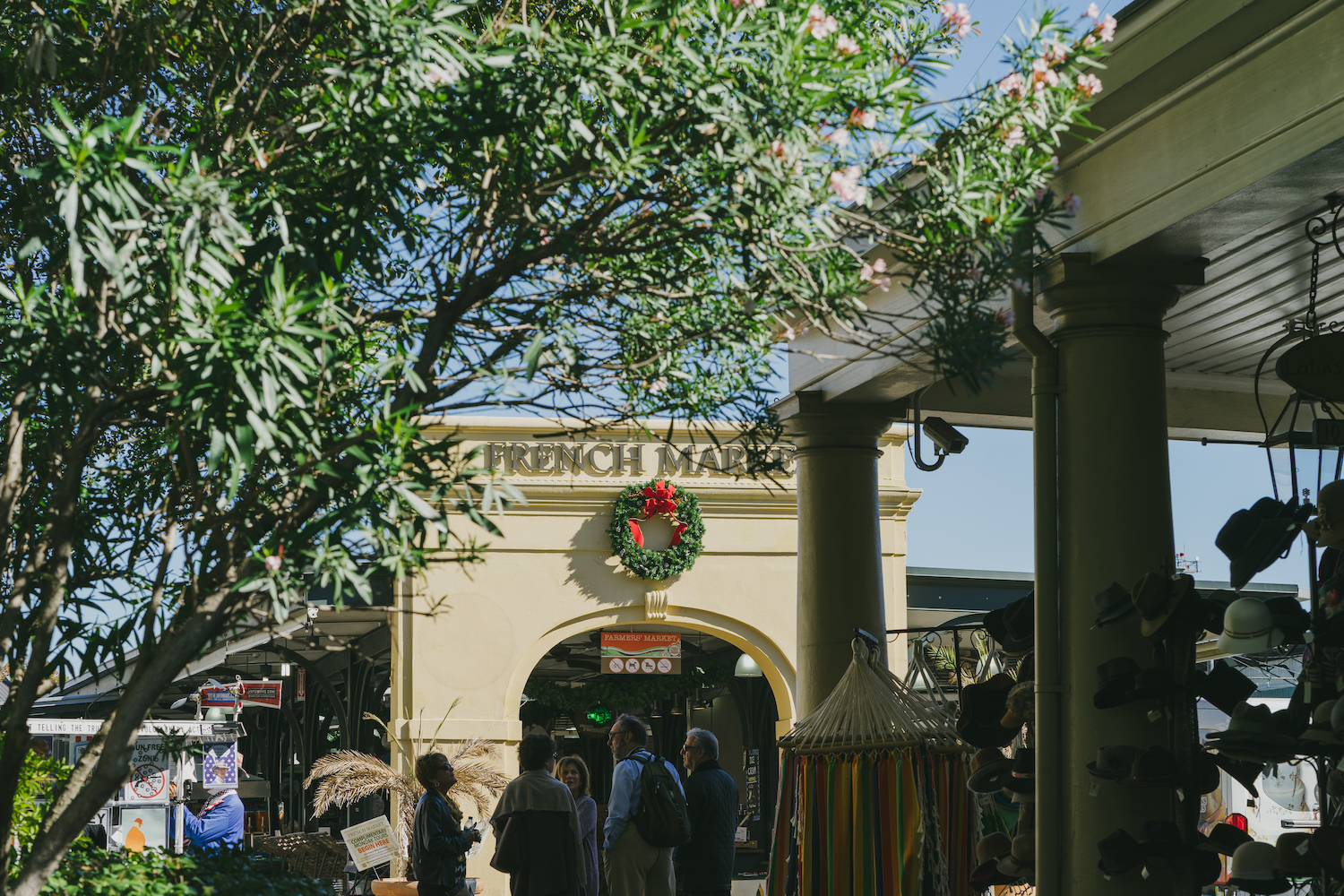 Browse the bookstores, boutiques and specialty stores of New Orleans to find unique gifts for your loved ones this holiday season. Magazine Street is lined with shops, but you can search the whole city here. Need a set of NOLA-inspired face masks to use as stocking stuffers? How about a set of glassware from Sazerac House for the home bar? There's no shortage of creative gift ideas when it comes to holiday shopping in New Orleans.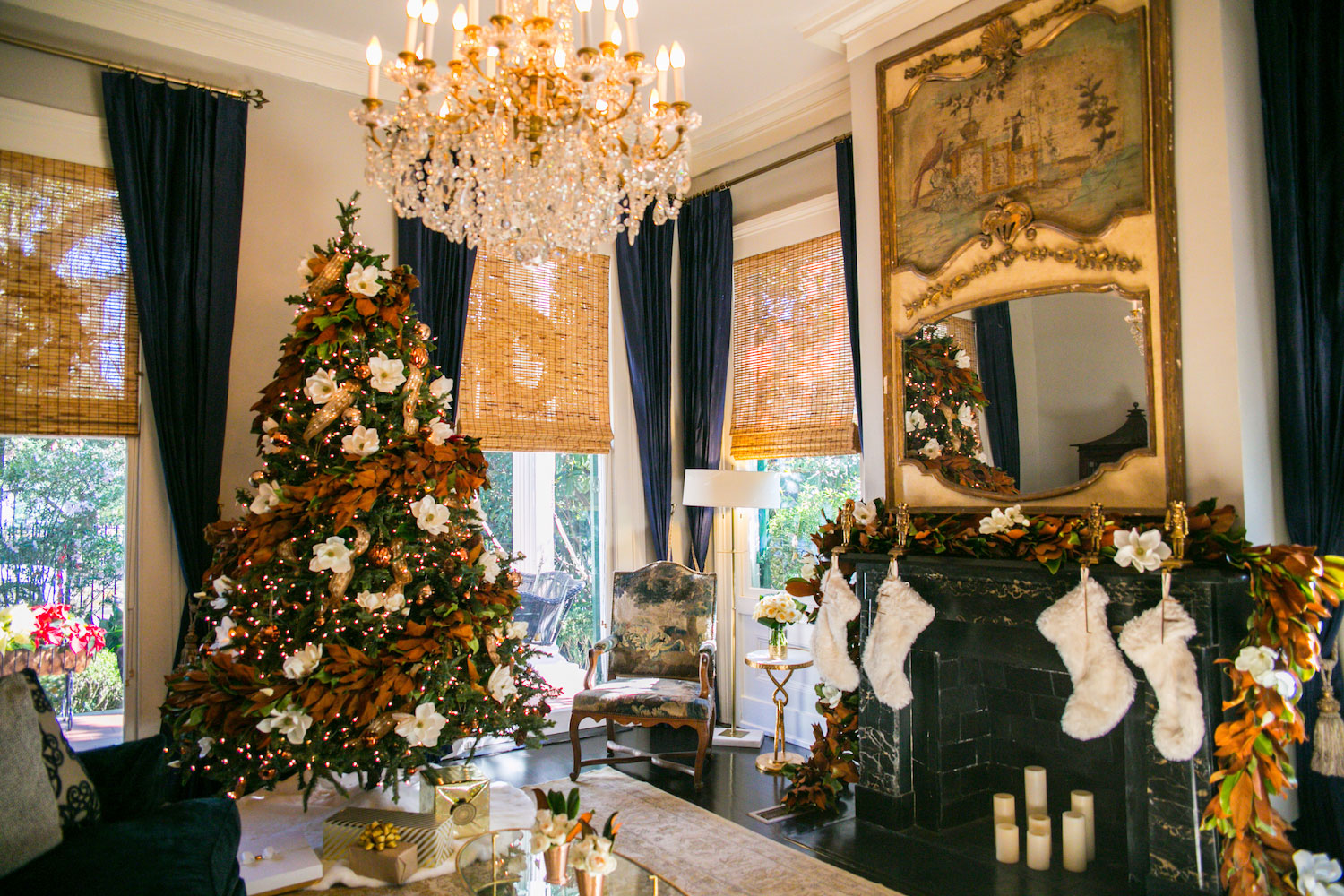 Watch the Preservation Resource Center's Virtual Holiday Home Tours
Another holiday tradition here in New Orleans, the Preservation Resource Center's Holiday Home Tour, will be shifting from an in-person event to a virtual one with viewings over video this year. The 45th edition of the event will feature six stunning private New Orleans homes all dressed up for the season. Early bird tickets are available now and the home tours will premiere on December 12 and 13.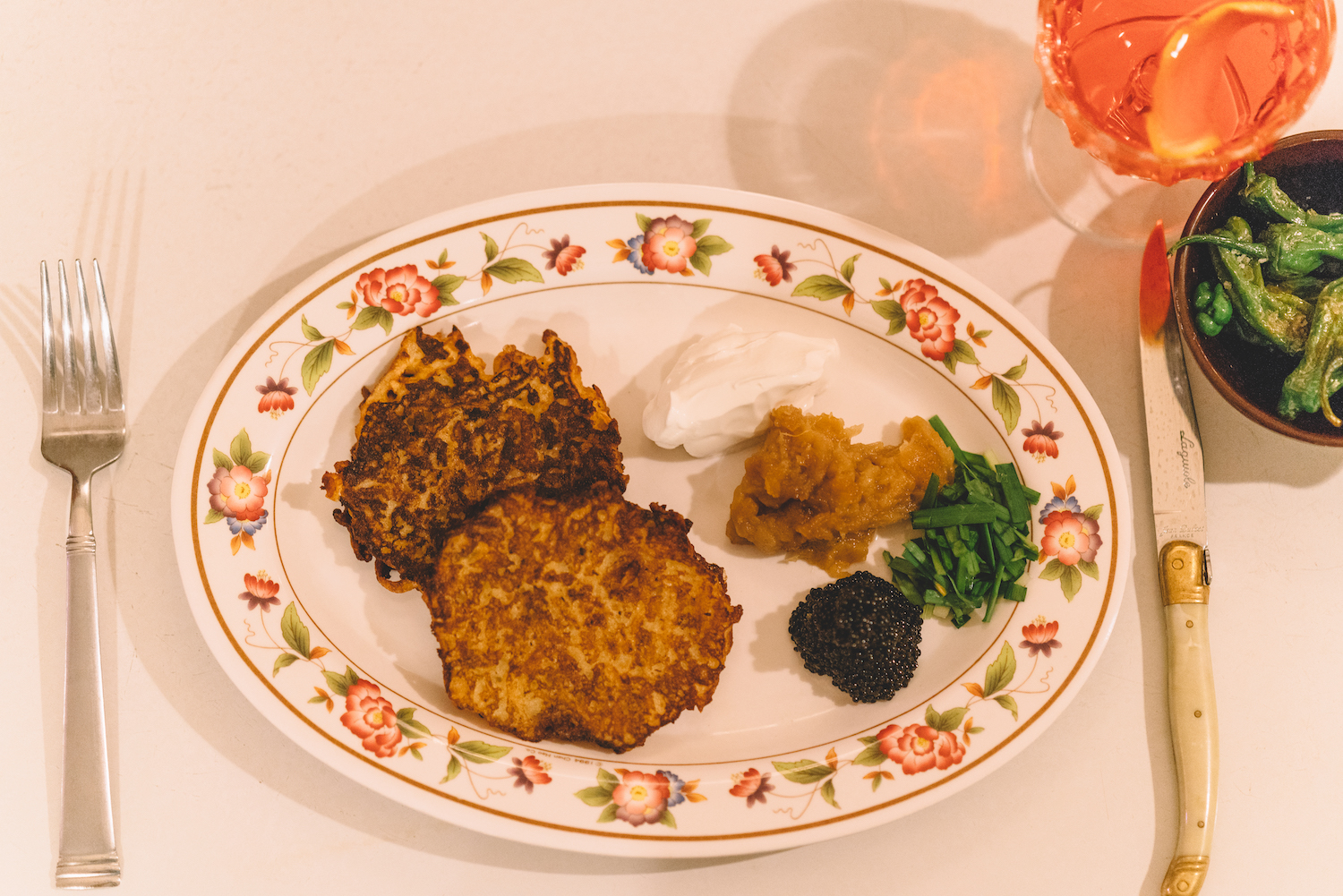 Celebrate Hanukkah in New Orleans
Celebrate the tradition of Hanukkah from December 10-18 in New Orleans with lots of latkes and seasonal cheer. Chanukah @ Riverwalk is an annual menorah lighting that will take place virtually on the first night of Hanukkah at 5:30 p.m. on Facebook Live. The Mobile Menorah Parade will travel down St. Charles Avenue through Uptown and downtown on Saturday, Dec. 12 starting at 7:30 p.m. Check out Chef Alon Shaya's virtual latke making class on December 13.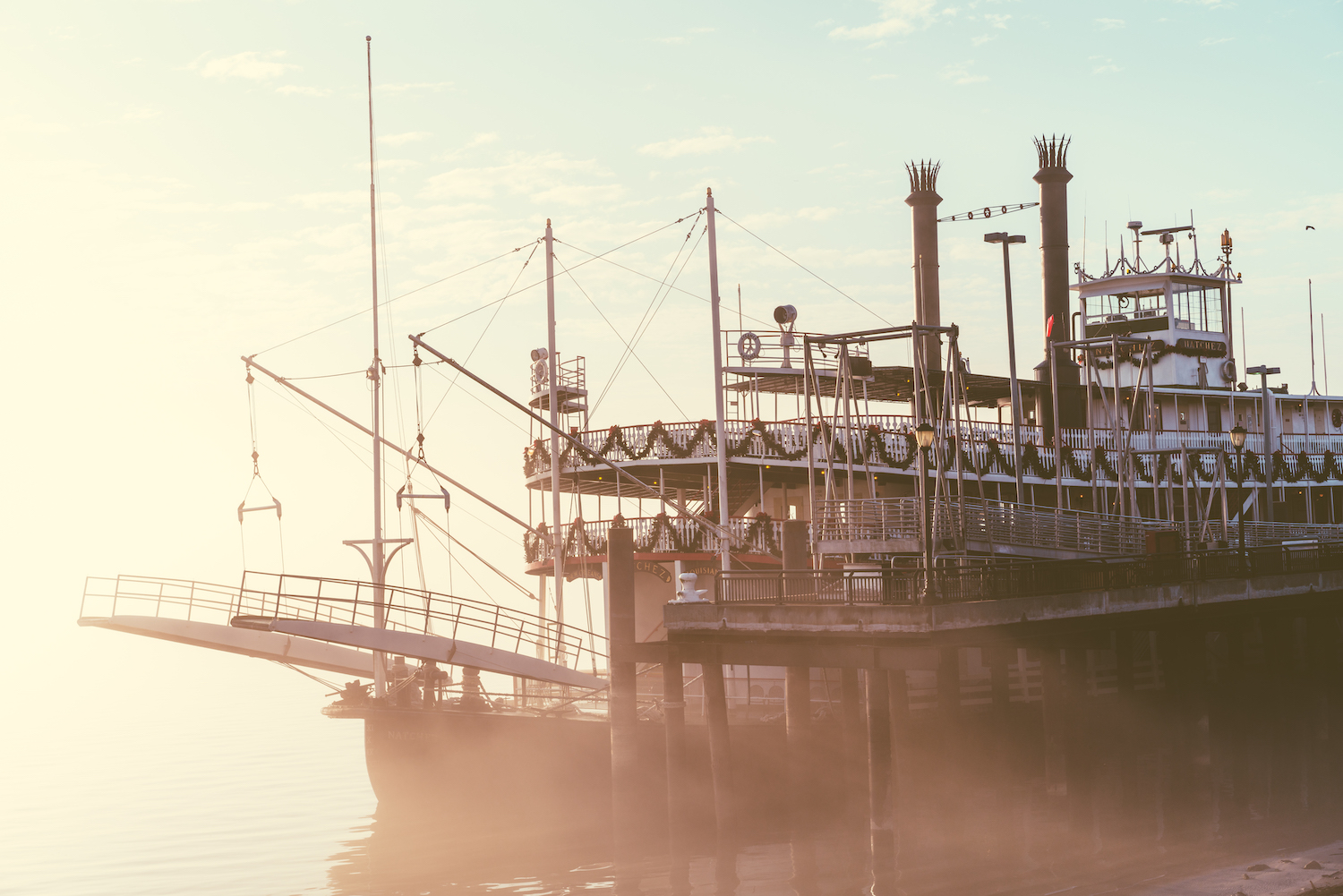 Take a Holiday River Cruise on Steamboat Natchez
Live music can be a little harder to find in New Orleans these days, but with outdoor live music permitted, the Steamboat Natchez is sailing in style. Enjoy the sounds of traditional jazz and the sights of the city while cruising the Mississippi.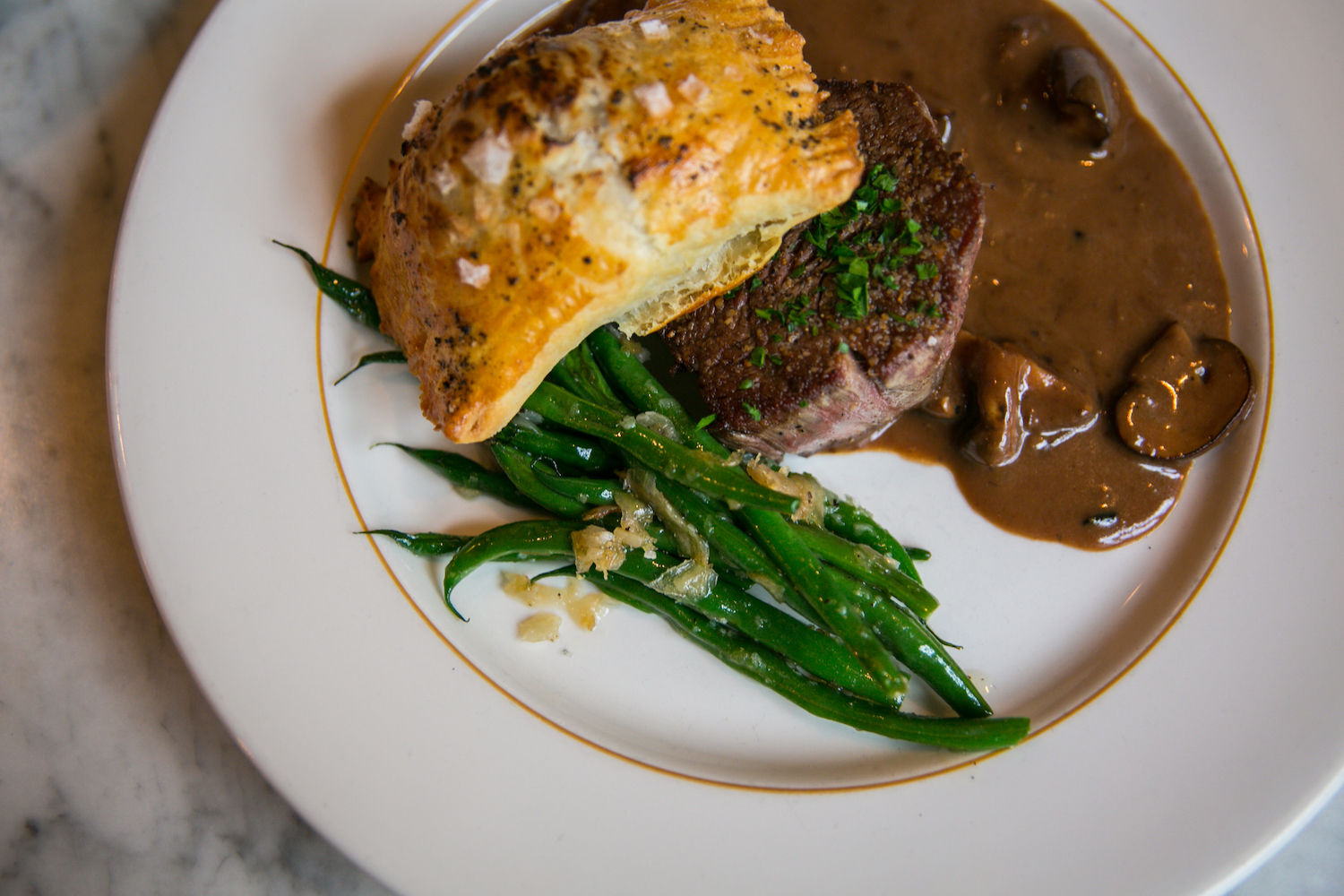 Participate in the Réveillon Dining Tradition
Réveillon is a holiday dining tradition that begins at midnight on Christmas Day. Dating back to the 1800s, Creole New Orleanians would feast on lavish meals following midnight mass on Christmas Eve. Restaurants across the city have adopted this tradition, offering decadent Réveillon menus throughout the month of December. Take part in the celebrations this holiday season.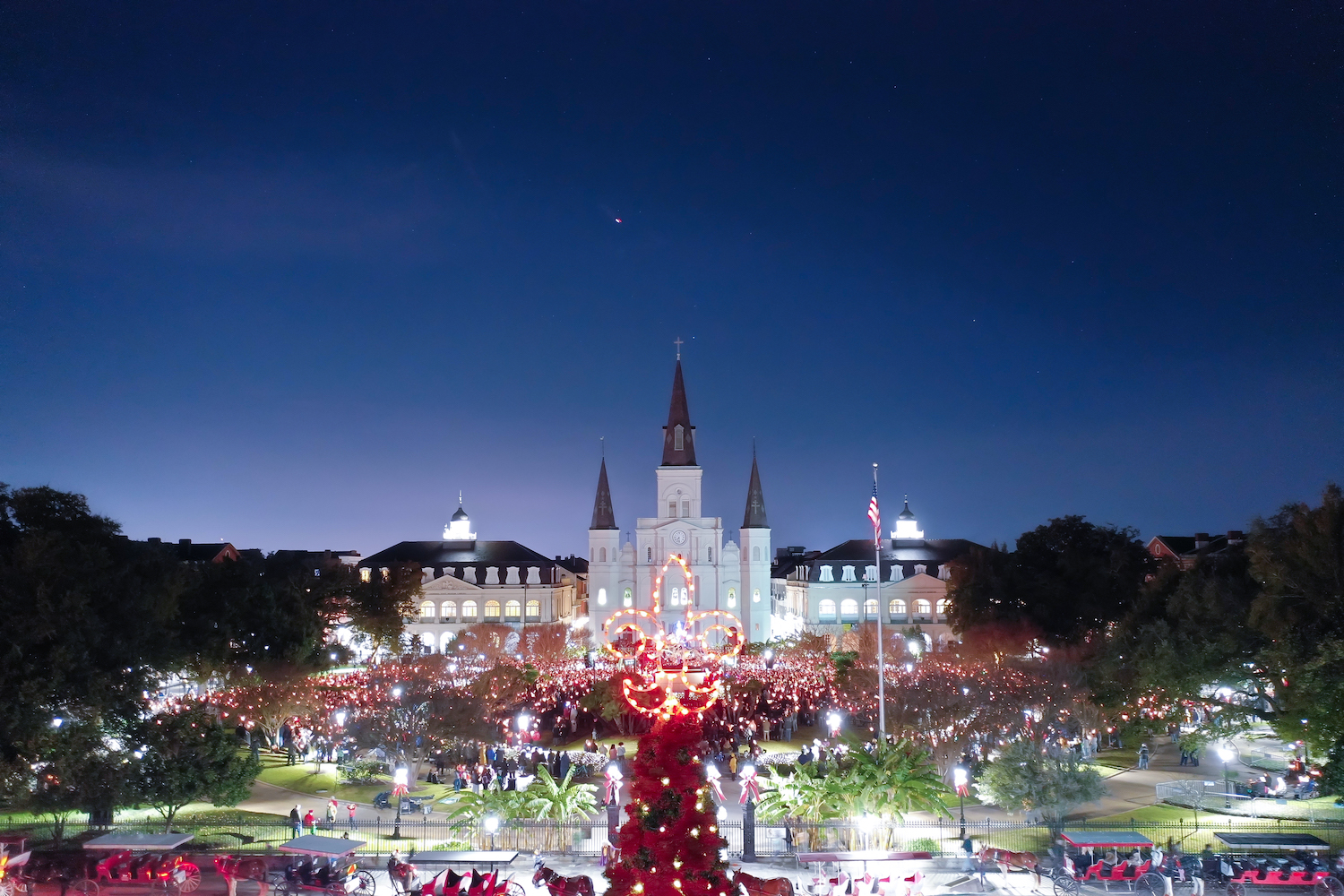 Get into the spirit of the season with holiday concerts from St. Augustine Church and St. Louis Cathedral. The concerts will be held virtually this year, as will Caroling in Jackson Square. Get your songbook ready and prepare to tune in on Facebook on December 20 from 7-8 p.m.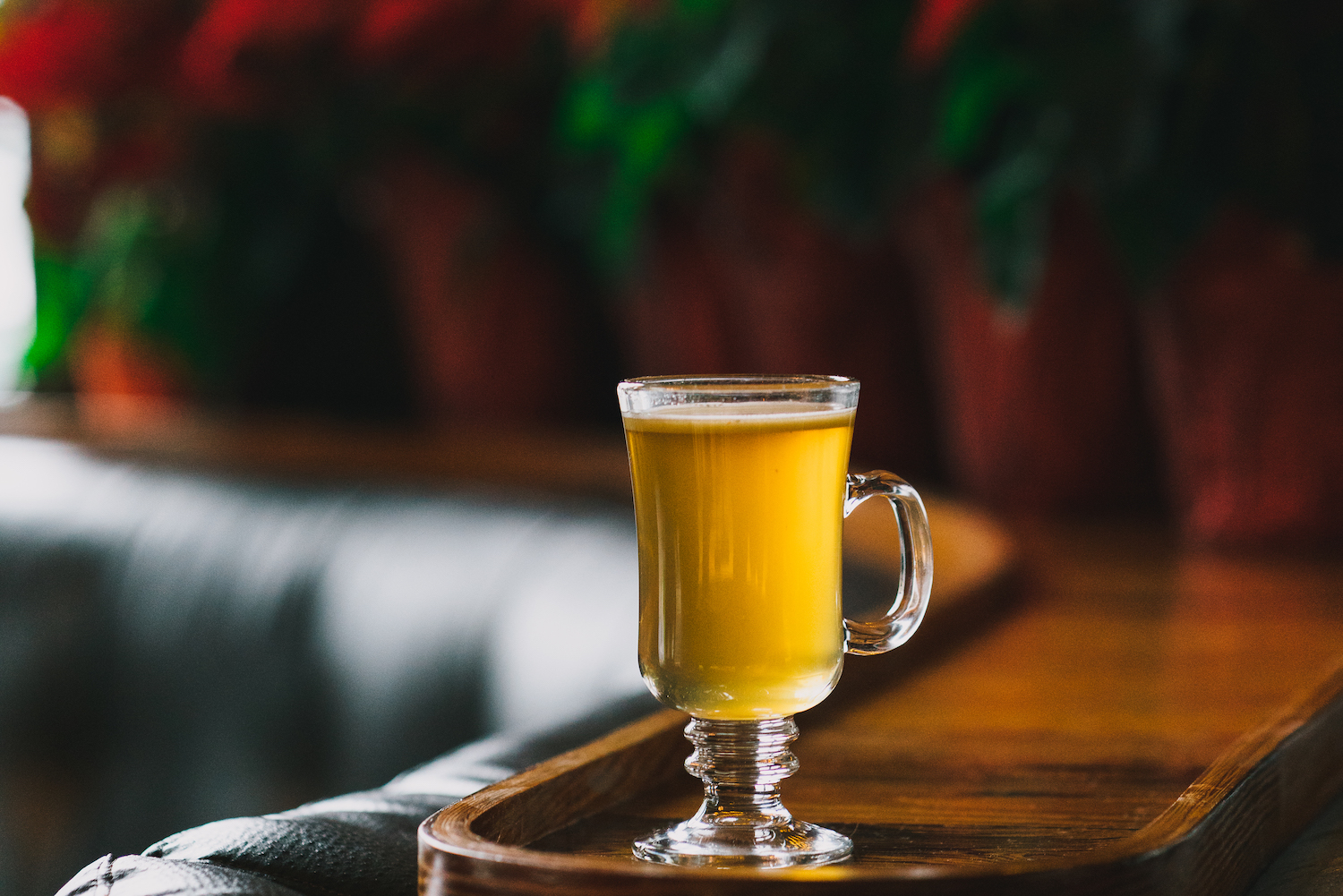 Sample a Holiday Cocktail (or two)
Ah, holiday cocktails in New Orleans. There's the frothy-sweet Brandy Milk Punch, the warm, spicy Hot Buttered Rum, plus dozens of other seasonal concoctions dreamt up at restaurants and bars across the city. Get into the spirit by going on a tasting tour this December.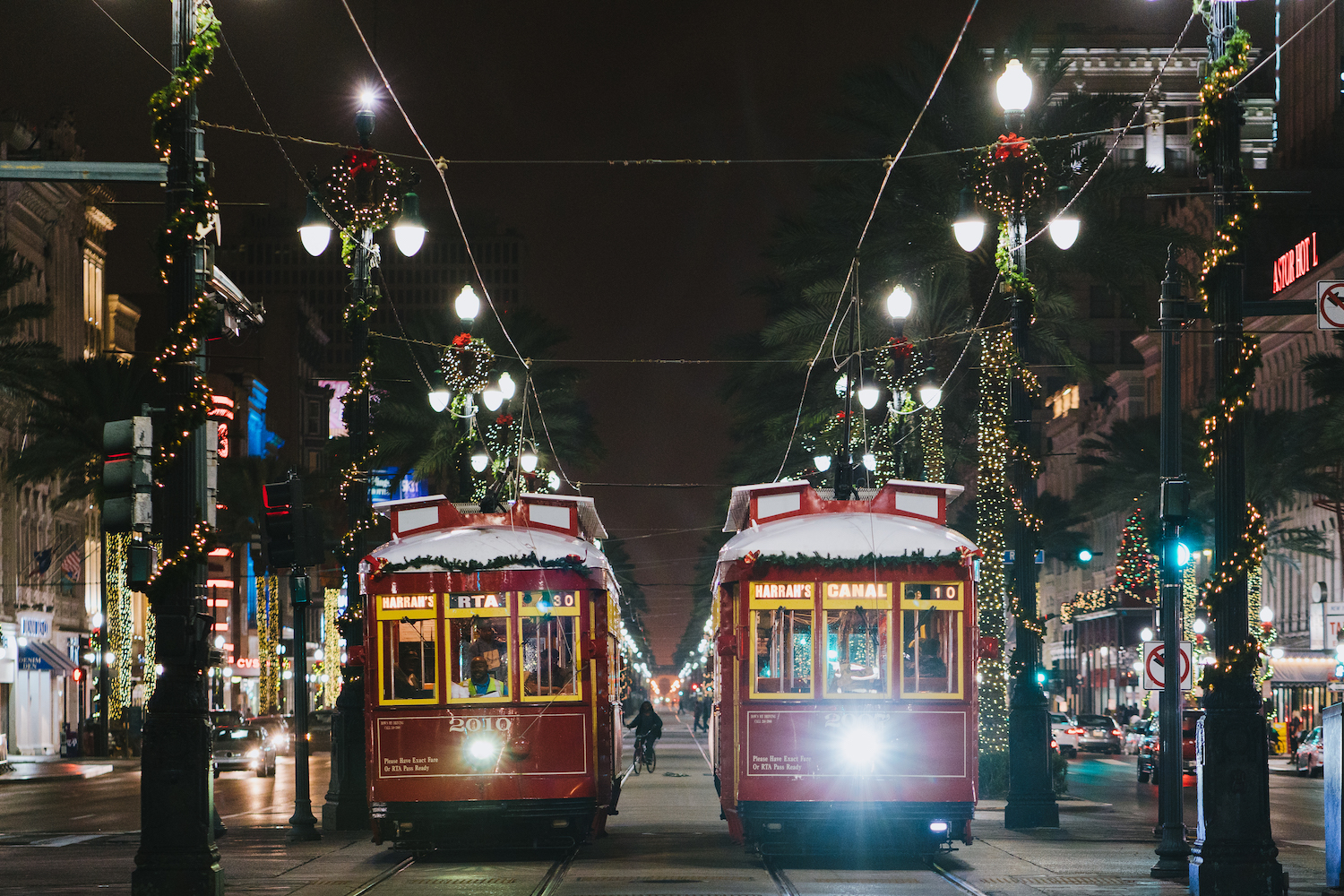 New Orleans is a festive city year-round, and the holidays are no different. Visit the city's most popular sights for a look at how we decorate for the season. St. Louis Cathedral is a great starting point, followed by Canal Street and the lobbies of the Windsor Court and the Roosevelt Hotel. You'll also want to check out the French Market Don't miss out on the holiday magic—make plans to visit New Orleans this December.